It's time for another installment of our Spring Beauty Trends Tutorial with the lovely ladies of the Pointy Toe Shoe Crew. Today we are featuring a mod meets retro trend that is easy to wear and works with many different types of looks.
The cat-eyeliner and red lip is the known to be the ultimate classic retro look(think pin-up), but paired with a nude or muted lip can really give this look a contemporary update, which is seen a lot on runways recently paired with a side ponytail. Not only does this look make you look very put-together without trying too hard, but it's also a nice way to play up with two trends that are usually seen separately.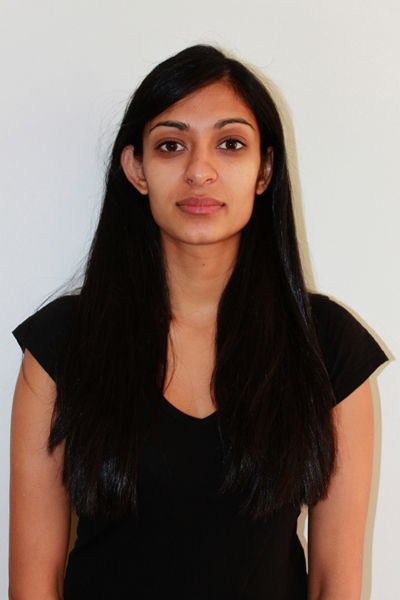 1) Clean, moisturize, and prime your skin with a primer or a all-in-one BB Cream
2) Apply a cream colour base to your eyelids, then apply your highlight color all over and just beneath your brow bone
3) Add the mid colour to the corners of your outer crease, blending evenly to add depth
4) Fill in your eyebrows with a pencil
5) Not a pro at applying liquid liner? Try tracing the shape with eyeshadow first then going over with black liquid eyeliner
6) Increase the thickness of your cat-eye as you see needed, make sure to take a step back once in a while to assess that the liner for both eyes are symmetrical
7) Apply 1 – 2 coats of mascara, curl, then apply Coveted Cosmetics false eyelashes
8) Contour your cheekbones with bronzer, then apply a peach-toned blush with some shimmer to the apples of your cheeks
9) Keeping with a more contemporary look, line your lips with a nude lip liner and go over with nude pink lipstick and finish off with a matching gloss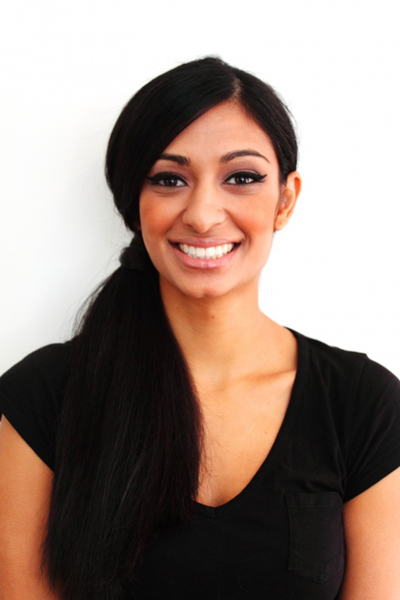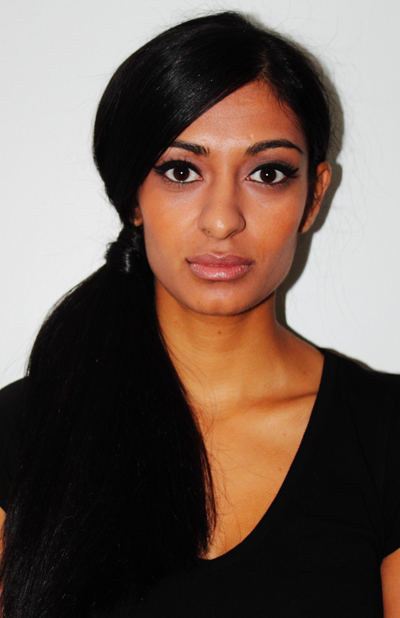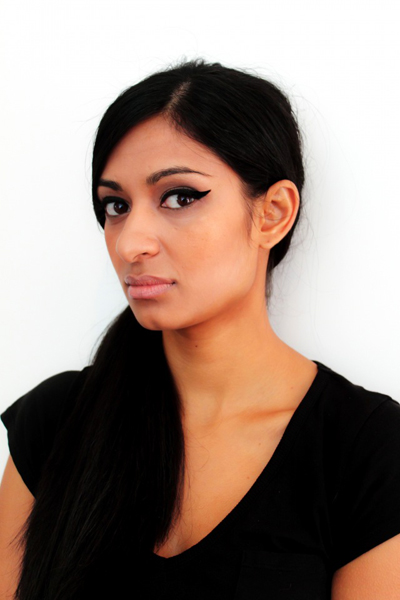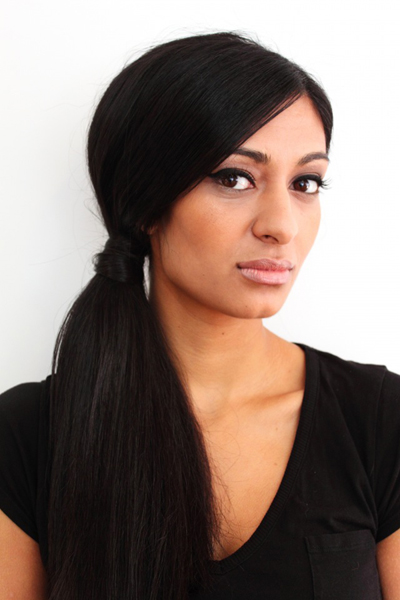 For the complimentry side pony tail, tease the hair at the crown and affix with hair spray. Pull your hair to one side and tie a low side ponytail. Take a thin strand of hair, wrap it around the elastic band a few times and secure with a bobby pin. Add some pommade to the ends of the ponytail if they are looking dried.
And there you have it, part retro, part contemporary look that is 100% sexy. Wear this look out with an evening dress for a subdued look or at the office for a slightly polished look. Stay tuned to the final part of our tutorial with Pointy Toe Shoe Crew!