Edited from pointytoeshowcrew.com
Coveted Cosmetics recently had the wonderful opportunity to team up with the fab ladies from the popular fashion blog team Pointy Toe Shoe Crew for a Spring Beauty Trend Tutorial series! Check out Part 2 of the series – (Almost) All-Natural Makeup + Messy Braid:
Seen on many popular Spring/Summer runways this year, the 'Barely There' look actually requires a lot more makeup than you'd think. The key to this look is the flawless skin and bronzey glow that so many of us sought after. To complete this no-fuss look, add a messy braid to compliment your makeup.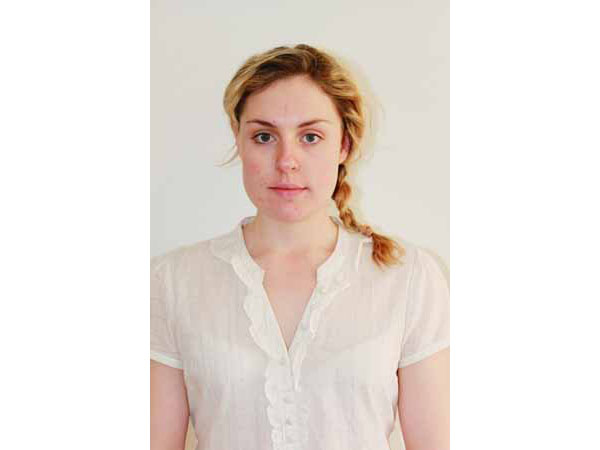 1)      Prep and prime your skin with moisturizer, primer and your secret weapon – the do-it-all BB Cream.
2)     Highlight and contour with bronzer on your highest and lowest points such as cheekbones, temples and jawline.
3)      Combine colors such as a pink and peach blush for an amazing cheek color.
4)      Use a light beige color as highlight underneath your eyebrow bone then  apply a copper-peach shade eye shadow to on the outer corners of your eyelids.
5)      Apply a  bronzey-brown eye shadow to the creases and outer corner of lids, dab a bit of dark brown eye shadow to emphasize the corners
6)      Apply black eyeliner to the top and bottom waterlines of your eyes and add a bit of brown eye shadow and smudge out the bottom lash line with it.
7)      Curl lashes, apply mascara and then apply false eyelashes. If you are worried about the false eyelashes falling out , make sure you apply an adequate amount of glue and let it dry properly.
8)      Fill your lips in with a nude lip liner, go over with nude-pink lipstick and finish off with nude lip gloss.
For a messy braid, brush your hair back and off to one side. Tease the part where you plan to braid for more volume and start braiding. You can mix different styles such as a fish tail and a traditional braid. Once you have finished braiding and tied the braid, use a tail comb to pull some pieces apart for added messiness.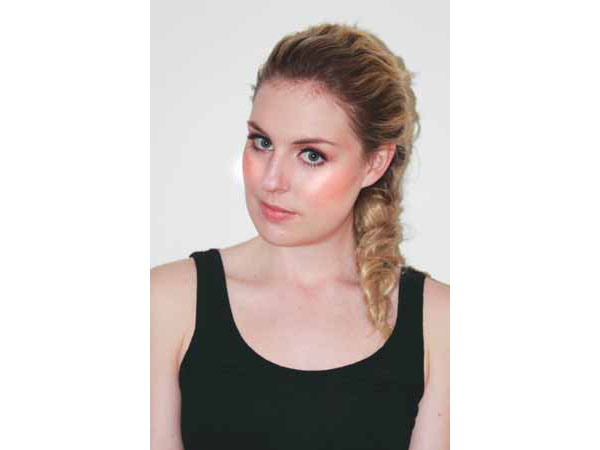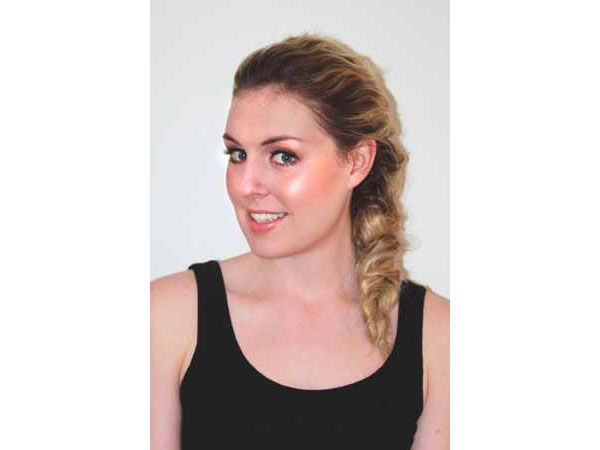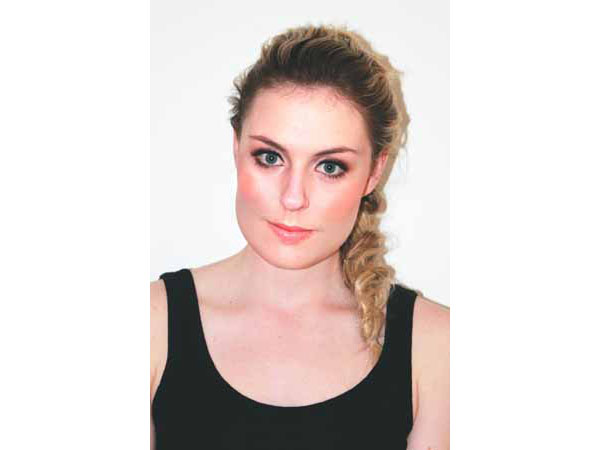 And there you have it, a 'barely-there' makeup look that you can now try for yourself! Stay tuned for the next 2 segments of our Spring Beauty Tutorial!
All images copyright KatelynD.
All hair & makeup by Sandra Chung.